CCP Technologies Limited manufactures and sells its Internet of Things (IoT) solution, which is based on a combination of a SaaS platform and sophisticated data capture devices. Customers use CCP's solution to comply with regulation, improve operational efficiency and reduce waste.
Critical control points are the points in a supply chain where a failure of standard operating procedure has the potential to cause serious harm to people, as well as to a business' reputation and bottom line. Standard critical control points include temperature, energy, environment (air and water quality, pH, chemicals, noise, acoustics and gases), and movement. CCP's wireless system provides smart 24/7 monitoring and invaluable business intelligence.
INVESTMENT HIGHLIGHTS
Attractive Market — The combined Australian and US food industry presents CCP with a total addressable market which includes an estimated 470 million temperature monitoring points.
Compelling value Proposition — In the food industry, businesses are facing an ever-increasing burden due to strengthening food safety regulations, growing community expectation to reduce excessive food waste and constant commercial pressure to reduce inefficiency. Automated critical control point monitoring presents an effective means of addressing business risks.
Proven Solution — Customers include (but are not limited to) hospitals, grocery stores, food wholesalers, food retailers, major hotels, casinos, aged care, butchers, cafes and clubs.
Experienced Executives —A highly skilled team with extensive experience in food and technology.
IoT Opportunity — CCP is a listed company specialising in business-to-business IoT technology. Gartner forecasts 20.4 billion IoT devices will be used globally by 2020.
CCP is a Solution-as-a-Service (SaaS) platform play, which includes IoT devices with WiFi and LPWAN connectivity, applications, business intelligence and services.
Global Focus
CCP is an Australian company (headquartered in Melbourne) with a global market. Sales commenced in January 2017; and a fast-growing customer-base has been established in Australia and North America.
The company's product development team is based in Bengaluru (Bangalore) – the centre of India's high-tech industry.
Investor Presentation
Downloaded CCP's investor presentation via the following link: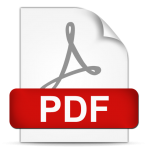 Company Research Report
TMT Analytics has initiated research coverage on CCP. The report can be downloaded via the following link: